Learning how to not just survive but thrive with post-traumatic stress is a process. It's important to have the right support network surrounding you and follow a treatment plan that feels right for you, including having a trusted professional to speak with. But even with all of that in place, you may still have a lot of questions or potentially feel like you're the only person going through your experience. That's why we've collated this list of books focused on helping you understand and thrive with PTSD. Written by wellness professionals, experts and Veterans, inside these six books on PTSD you'll uncover the science behind PTSD, read about others' experiences, and get helpful tips to move you closer to living a life of post-traumatic growth.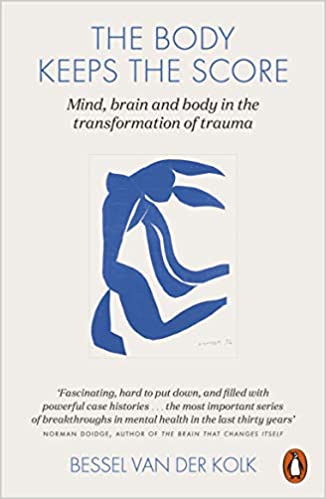 1. The Body Keeps The Score: Mind, Brain and Body in the Transformation of Trauma, by Bessel Van Der Kolk
If you're interested in the science behind your symptoms, author Bessel Van Der Kolk has channelled decades of research into the effects of PTSD on the brain and body into The Body Keeps The Score. Inside this best-selling and therapist-recommended book, you'll find a thorough explanation of how the nervous system and hormones can change after traumatic events and how to best move forward.
"The challenge of recovery is to reestablish ownership of your body and your mind — of your self. This means feeling free to know what you know and to feel what you feel without becoming overwhelmed, enraged, ashamed, or collapsed." – Bessel Van Der Kolk
At a glance:
— Focused on the science of trauma
— Includes recommendations for how to heal
— Therapist-recommended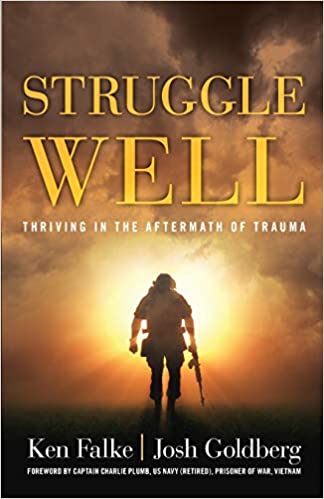 2. Struggle Well: Thriving in the Aftermath of Trauma, by Ken Falke & Josh Goldberg
Written for military Veterans, Struggle Well focuses on teaching combat Veterans specifically how to achieve post-traumatic growth instead of post-traumatic stress following war and military experiences.
"Trauma is not something to get over, but rather, something to get through. The process of getting through is unique to each individual, but all must find their own path to healing." – Ken Falke & Josh Goldberg
At a glance:
— Written specifically for combat Veterans
— Based on a training program that's helped thousands
— Available in Audio, ebook or paperback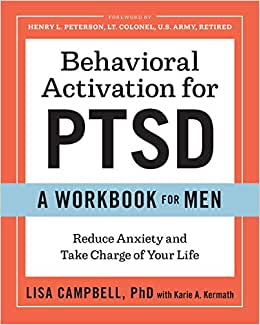 3. Behavioral Activation for PTSD: A Workbook for Men, by Lisa Campbell PhD

Behavioral Action for PTSD combines education with actionable steps you can take to begin the healing from post-traumatic stress. Although it is written specifically for men, this workbook is a great option if you're struggling with the idea of going to therapy.
At a glance:
— Written for men
— Workbook style book
— Available in ebook or paperback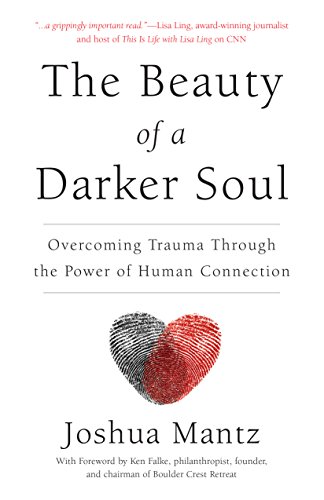 4. The Beauty of a Darker Soul: Overcoming Trauma Through the Power of Human Connection, by Joshua Mantz
The Beauty of a Darker Soul is an inspirational narrative focused on the power of finding meaning in life's most difficult moments. After experiencing a near-death experience on the battlefield and bouts of depression following, Former Army Major Joshua Mantz shares insight into his personal experience with triumphing over pain and finding beauty in the darkness.
"The moment we stop running from our pain and begin to embrace it, we can begin to heal. Through courage and vulnerability, we allow ourselves to feel our pain, to connect with it, and to see its beauty. This is the beauty of a darker soul. It is a place of strength, resilience, and love, where our pain becomes our greatest teacher." – Joshua Mantz
At a glance:
— Written by a military Veteran
— Inspirational narrative
— Available in ebook or paperback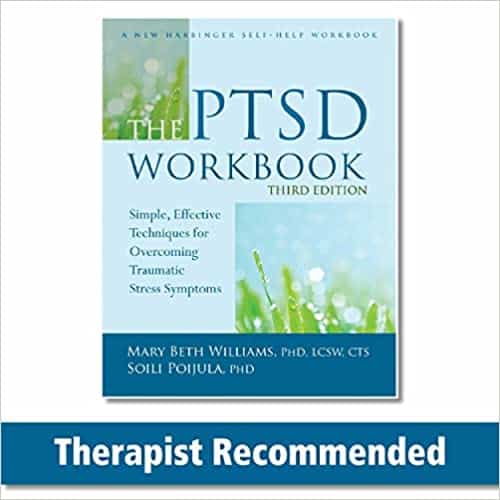 5. The PTSD WorkbookSimple, Effective Techniques for Overcoming Traumatic Stress Symptoms, by Mary Beth Williams PhD & Soili Poijula PhD
Written by trauma experts Mary Beth Williams and Soili Poijula, The PTSD Workbook is a therapist-approved and recommended workbook featuring simple, effective techniques for reducing and overcoming PTSD symptoms. It features PTSD experts from around the world and is grounded in cognitive behavioural therapy techniques and processes.
At a glance:
— Therapist recommended
— Workbook style
— Features experts from around the world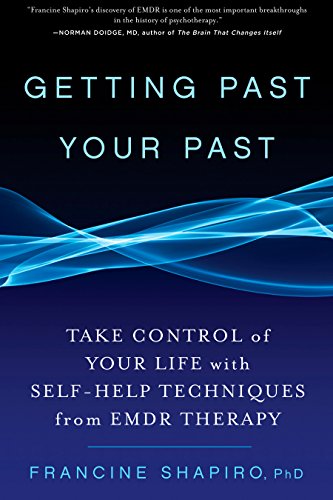 6. Getting Past Your Past: Take Control of Your Life With Self-Help Techniques from EMDR Therapy, by Dr Francine Shapiro PhD

If you've ever considered Eye Movement Desensitisation and Reprocessing Therapy (EMDR) to treat your PTSD symptoms, then this book is a great place to start! Written by Dr. Shapiro, the developer of EMDR therapy, Getting Past Your Past offers real-life stories as well as in-depth explanations of how the brain works to help you understand and employ EMDR techniques yourself.
"Once you understand that your reactions to past events are only that – reactions – and not necessarily accurate interpretations of reality, you can start to look at the events more objectively. The effect is like turning up the lights in a dark room, allowing you to see more clearly." – Dr Francine Shapiro PhD
At a glance:
— Self-help techniques
— Introduction to EMDR
— Available in ebook or paperback
If you or someone you know is suffering from post-traumatic stress syndrome or would like extra support adjusting to civilian life, our Veteran's program is fully funded for all gold and eligible white card holders.
To learn more about how to access weekly check-ins with a registered psychologist and develop mindfulness practices to support your health and wellness, click here.
And if you or someone you know is experiencing an immediate crisis, please reach out immediately to one of the following 24/7 services:
Open Arms: 1800-011-046
Lifeline: 13 11 14
Suicide Call Back Service: 1300 659 467